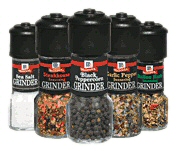 Buy 3 McCormick Grinders $1 each
Pay $3 out of pocket, get back a $3 Catalina!
I've read that this coupon will role if you use your coupon to buy three more but I haven't confirmed this myself. Let us know if you find a coupon for these to lower the out of pocket cost!